The sale of Samsung's latest budget smartphone series Galaxy M13 has started today. Its price is just Rs 9,999. The Galaxy M13 series comes with a tagline of 'More than a Monster' and it totally lives up to its name. The phone is available in Stardust Brown, Aqua Green, and Midnight Blue colours. The battery of Galaxy M13 series will also be strong. It comes with 50MP camera setup, 128GB RAM, 11 5G bands and auto data switching feature.
Here are some of its powerful features that make it 'More than a Monster':

Big battery that will last all day

Gone are the days when your phone was always connected with a charger. You do not have to worry about the battery of Galaxy M13. Its 4G variant is going to have a strong battery of 6000mAh while the other variant will have a strong battery of 5000 mAh. A 15W charger will be available with the phone. These hours of music and your favorite content will go a long way in watching non-stop.
Will also be there for multi taskingready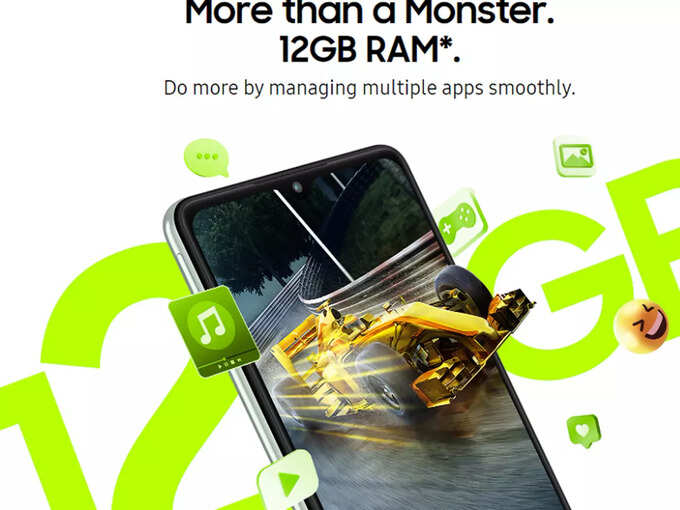 Exynos 850 processor is available in the 4G variant of Samsung Galaxy M13. RAM Plus and Dimensity 700 processor are available in 5G variant. In this you get great speed. So get ready for a phone with strong speed.
Auto Data Switching is its most unique feature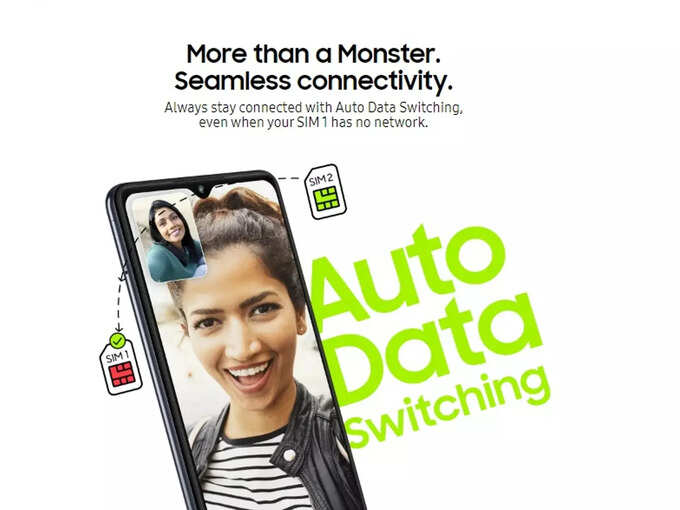 A unique feature of the Samsung Galaxy M13 is also Auto Data Switching. This feature helps you a lot to stay connected with your loved ones, especially in places where there is no network. Now you must be surprised to hear this? As soon as the phone comes to know that the network of the primary SIM is not coming, then it will automatically switch to the secondary SIM. With the help of this feature, you will always be in the network, no matter what the location.
11 Be Ready With 5G Band Support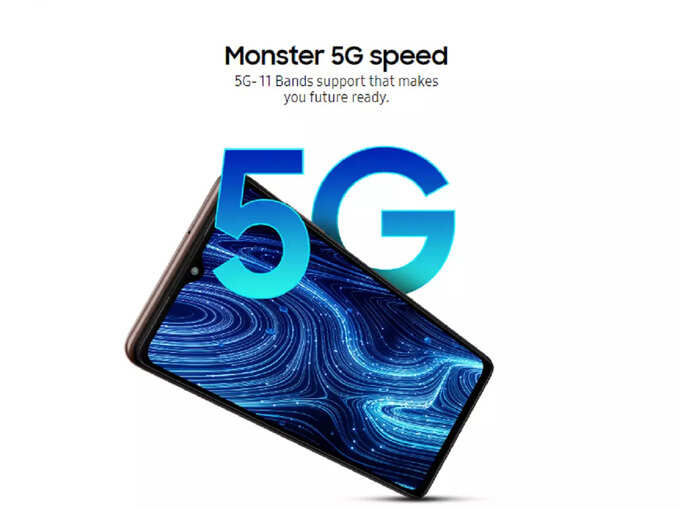 Samsung Galaxy M13 comes with 5G band support. This means that this is a good 5G phone that gives super-fast connectivity. This will also speed up the downloading and you will get smooth video conferencing experience without any interruption. You will not have any problem while video conferencing and downloading.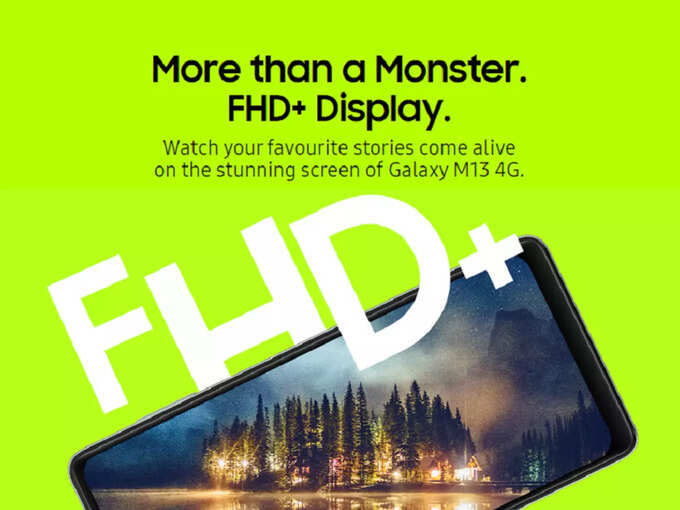 Experience entertainment on a bigger screen with an FHD+ display
Nowadays our smartphones act as mini TVs for us. Similarly, Samsung Galaxy M13 Mini will also give you a better viewing experience with FHD + display. Its 5G variant has a 6.5 inch HD + display and comes with 90Hz refresh rate. This will make your touch experience completely different.
Stay on top of the social media game with the 50MP camera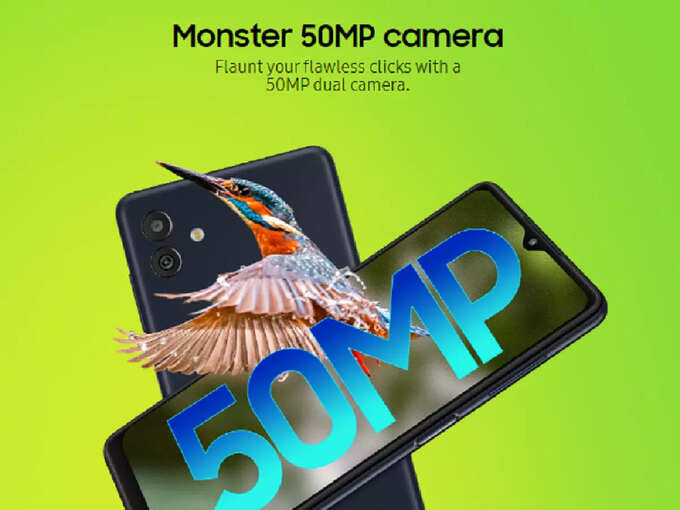 GenZ and millions of people are always looking for a good camera in their smartphone that can click good pictures and shoot videos. Everyone also wants to increase followers on social media. This search also ends with the Galaxy M13. Because this phone has 50MP camera setup, 2MP macro camera and 5MP front camera. If you opt for the 4G variant, it comes with a 50MP triple rear camera setup with a 2MP macro sensor and an 8MP front camera.
With the Galaxy M13 5G, your search for a better phone ends. This phone comes with 50MP dual camera which takes great shots. Also, it has a 5MP front camera setup and a 2MP macro camera.
Offer You Can't Refuse
Now it's time to switch on the Samsung Galaxy M13. This phone can be purchased till July 27 for just Rs 9,999 while the Galaxy M13 5G can be bought for Rs 11,999. You will also get an instant discount of Rs 2000 on buying the phone, but for this it is necessary to opt for ICICI Bank consumer or EMI. Isn't this an offer that no one likes?
Disclaimer: This article has been produced on behalf of Samsung by the Times Internet's Spotlight team.